Product Overview
Lounge
Standard or Loose Structured Back Pillow
Brushed Stainless Steel Base
W351/2" D321/2" H261/4 – 291/2"
Seat Height: 171/2"
Arm Height: 261/4"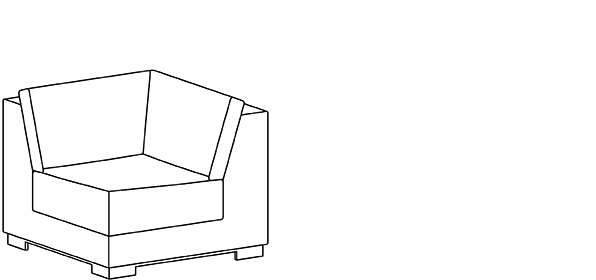 Corner Module
Standard or Loose Structured Back Pillow
Brushed Stainless Steel Base
W331/2" D331/2" H261/4 – 30″
Seat Height: 171/2"
Arm Height: 261/4"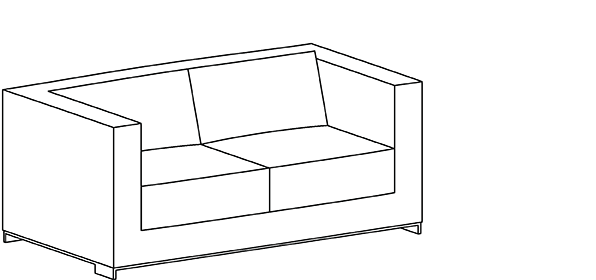 Two-Seat Sofa
Standard or Loose Structured Back Pillow
Brushed Stainless Steel Base
W62″ D321/2" H261/4 – 30″
Seat Height: 171/2"
Arm Height: 261/4"

Two-Seat Module
Left/Right Arm Facing, Standard or Loose Structured Back Pillow
Brushed Stainless Steel Base
W611/2" D331/2" H261/4 – 30″
Seat Height: 171/2"
Arm Height: 261/4"
Three-Seat Sofa
Standard or Loose Structured Back Pillow
Brushed Stainless Steel Base
W95″ D331/2" H261/4 – 30″
Seat Height: 171/2"
Arm Height: 261/4"

Three-Seat Module
Left/Right Arm Facing, Standard or Loose Structured Back Pillow
Brushed Stainless Steel Base
W891/2" D331/2" H261/4 – 30″
Seat Height: 171/2"
Arm Height: 261/4"
B.1 is a contemporary interpretation of the classic club chair. Its clean lines and structured shape make it a versatile piece at home in any environment. With a modular sensibility, B.1 allows for a variety of customizable seating arrangements while optimizing versatility and support.
The seating collection ranges from single-seat lounge chairs, settees, and sofas to a collection of modular elements.
Depending on aesthetic and comfort preferences, back cushions are offered with a loosely structured, Dacron-wrapped foam or a high resilience foam.
All pieces in the collection feature a brushed stainless-steel base and saddle-stitched upholstery.
Contrasting fabric options are available to customize the appearance of the seat and inner and outer back.
Finishes
stainless