Product Overview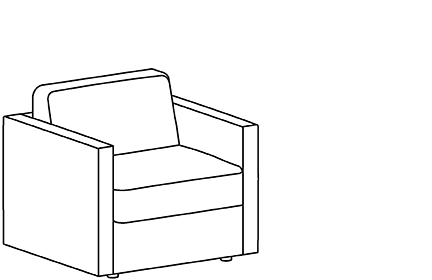 Lounge
W311/4 – 361/4" D301/4 – 34″ H293/4"
Seat Height: 171/2"
Arm Height: 241/2"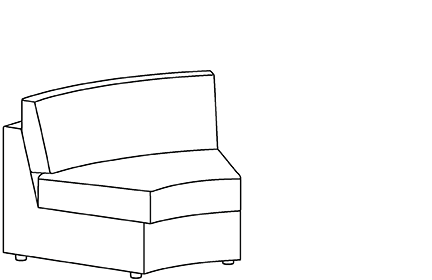 45° Module
Curved Connector
W313/4 – 441/4" D313/4 – 351/4" H293/4"
Seat Height: 171/2"
90° Module
Corner Connector
W351/2 – 37″ D351/2 – 37″ H293/4"
Seat Height: 171/2"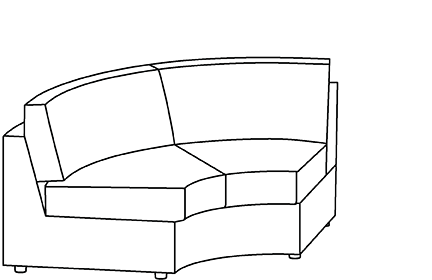 90° Module
Curved Connector
W681/4 – 701/2" D313/4 – 387/8" H293/4"
Seat Height: 171/2"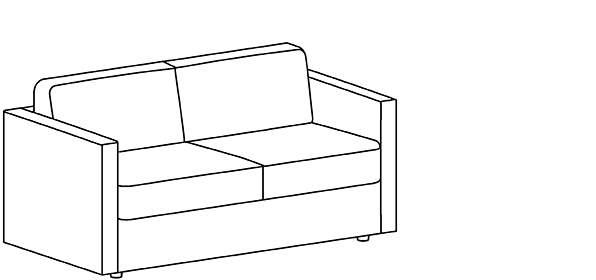 Two-Seat Sofa
W603/4 – 643/4" D313/4 – 34″ H293/4"
Seat Height: 171/2"
Arm Height: 241/2"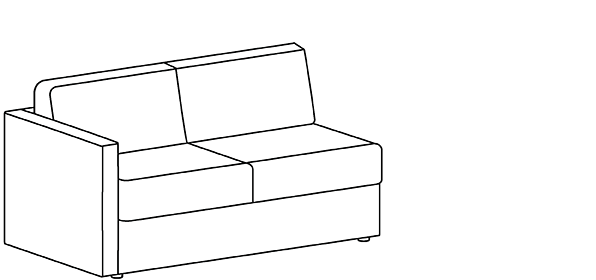 Two-Seat Module
Left/Right Arm Facing
W57 – 61″ D313/4 – 34″ H293/4"
Seat Height: 171/2"
Arm Height: 241/2"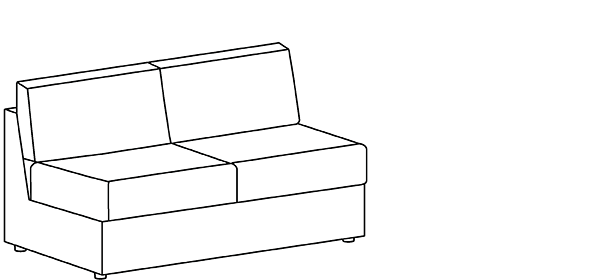 Two-Seat Module
Armless
W531/2 – 571/2" D313/4 – 34″ H293/4"
Seat Height: 171/2"

Three-Seat Sofa
W871/4 – 931/4" D313/4 – 34″ H293/4"
Seat Height: 171/2"
Arm Height: 241/2"

Three-Seat Module
Left/Right Arm Facing
W831/2 – 891/2" D313/4 – 34″ H293/4"
Seat Height: 171/2"
Arm Height: 241/2"

Three-Seat Module
Armless
W80 – 85″ D313/4 – 351/2" H293/4"
Seat Height: 171/2"
Harmony is an expansive seating collection that addresses new challenges as the workplace moves away from formality and focuses more on relaxed and inviting spaces. By following a simple menu of options, customization is simple by choosing a style, scale, cushion type, upholstery detailing, fabric placement, and leg design. These selections offer a wide range of results – from a sleek European look to a more residential, classic appearance.
The collection includes lounge chairs and sofas to modular configurations and is available in three scales, Standard, Grande, and Compact.
Select from five unique stitching details using radius or square corner cushions.
Legs are available in a variety of wood or metal shapes and finishes.