Product Overview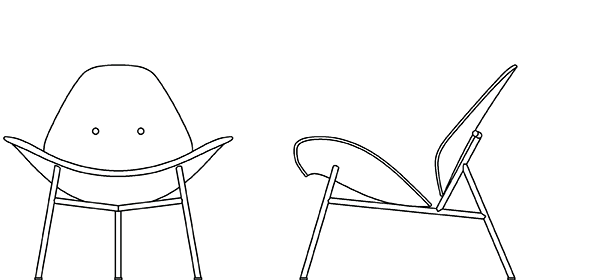 Oak or Walnut Veneer
Chrome Frame
W32″ D31″ H30″
Seat Height: 151/4"
Combining innovative techniques with 3d veneer and minimalism, Pedersen offers a perfectly simple shape with beautiful lines. Inspired by an open seashell, the design in its purest form works well ergonomically. This three-legged chair is a striking, sculptural object yet incredibly comfortable.
Pedersen is available in oak or walnut in a range of finish options.
Three metal base options include copper, polished, or black chrome.