Environmental Statement
Bernhardt Design is a family-owned business operating in the foothills of the scenic Blue Ridge Mountains of North Carolina, a location endowed with earthly riches – clean air, pure water, and an abundance of natural resources. In order to protect and preserve these natural treasures, Bernhardt Design is committed to environmental excellence in all business activities – from the design of products to the manufacturing facilities and processes – and is dedicated to instilling high environmental values in its employees. In addition to complying with all state, federal, and local regulations, Bernhardt Design has long-standing corporate policies to provide a safe and healthful workplace while conserving energy and natural resources. These policies cover the reduction of emissions, water, energy, waste and packaging materials, use of renewable and sustainable materials, employee training and involvement, supply chain management and the pursuit of environmental certifications.
Life-cycle thinking not only impacts how furniture is designed and produced, but also how daily business is conducted. In addition to in-house environmental policies, Bernhardt Design communicates and partners with suppliers, governmental agencies, and BIFMA to assist in achieving results consistent with environmental leadership
As a sign of this commitment, a company-wide environmental management system has been instated. The Bernhardt Design facilities are monitored and inspected, and annual audits are conducted to measure the progress in the reduction of electricity, water, solid and hazardous waste. A significant reduction in greenhouse gases was recorded recently as a result of eliminating coal as a fuel source, substituting wood waste from the manufacturing process.
Protecting the forests, which capture carbon dioxide and protect against global warming, is a company goal. Raw materials are chosen to preserve natural resources. Lumber and veneers are sourced only from sustainably harvested woodlands. Rapidly renewable resources – materials harvested within ten-year or shorter life cycle – are considered first in the designing process.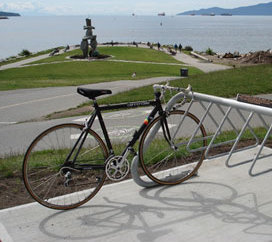 Seating finishes contain low VOC's and formaldehyde; water-borne finishes are used when possible for product lines. Conference and credenza products receive an ultraviolet top sealer coat which contains low VOC's and HAPS and no formaldehyde. Most Bernhardt Design seating and table products are SCS Indoor Advantage™ certified.
Recycling of materials and reduction of waste are monitored. In order to reduce landfill use, employees recycle cardboard, plastic, leather scraps, paper and styrofoam. Wood dust is collected and used to fuel heat for the manufacturing process. Suppliers are encouraged to reduce packaging. Reusable blankets are used whenever possible to wrap product shipments to minimize cardboard and packing materials.
Clean burning, ultra-low sulfur fuel is purchased for company trucks. Newer tractors are equipped with the DPF exhaust system which re-circulates the exhaust through a burner to remove the sulfur in the fuel.
Community outreach is an essential feature of the environmental management program. Working with a local high school to increase its recycling efforts, representatives of Bernhardt Design met with students in a special assembly and challenged them to double the quantities of materials recycled during a five-month period. Bernhardt Design contributed special recycling containers and offered rewards to the students leading the recycling effort. As a result of this program, the recycling of paper and plastics at the school increased 114%.
Bernhardt Design corporately pledges to promote sound and sustainable business practices for the benefit of all for now and for years to come. This pledge includes strict adherence to set policies to reduce water and energy consumption; improve air quality and emissions; increase the use of renewable, sustainable, and recycled materials while decreasing overall solid waste; project a positive influence on our supply chain, and create employee and community awareness and participation in environmental issues.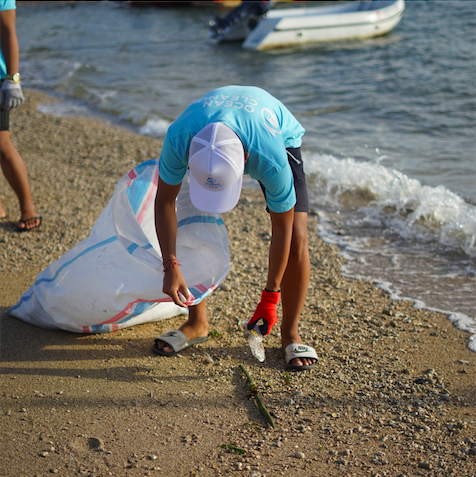 Recovery
Bernhardt Design products are designed and engineered to last for many years. Frequently, whether designed under the Design for the Environment program or a legacy product, the life span of the product is longer than customers require, resulting in the issue of disposal.
While disposal in a landfill can occur, Bernhardt Design offers alternatives to discarding products. Since Bernhardt Design products are distributed worldwide, returning products to the original production location would consume resources and generate greenhouse gasses. Consequently, two alternatives are available to the consumer: repurpose and recycle.
Donating furniture to social agencies assisting the economically disadvantaged is
an opportunity for disposal of products while making an appreciable difference in the
quality of life for the recipient. Examples include the homeless transitioning to
housing, families who have lost their possessions through fire or disasters, refugees from war-torn countries re-settling in the United
States, and the elderly living on fixed incomes. Organizations such as Habitat and various shelter homes frequently need furniture.
Many agencies accept donations; some will pick up the donated item. The organizations below are just a few of the groups that assist
in giving products a second life and keeping them from the landfill.
•Contact the National Furniture Bank Association for a local affiliate. The National Furniture Bank Association is
a network of facilities throughout the United States that collect and distribute used furniture and other items to
people in need.
•Check out the Reuse Development Organization (ReDO), a nonprofit organization that promotes reuse of surplus
and discarded items, including furniture and household goods. ReDO maintains a list of organizations by state
that accept furniture donations.
•Charities that typically provide pickup service for donated furniture and household items (as well as drop-off
points) include Military Order of the Purple Heart, Salvation Army, and Big Brothers; Big Sisters which often
have trucks scheduled to pick up in different locations. Call the nearby Goodwill Industries facility to see if a furniture donation pickup service is provided.
•Contact local churches and inquire if they have furniture donation programs for needy individuals and families,
or know of people who can use furniture and household items.
•Consider donating furniture to a homeless shelter, a battered women's shelter, or to a refugee resettlement
program. Telephone numbers for these organizations may be found in the local phone book (women's shelters
will have a phone number but no address for security reasons), or on web sites. Local United Way organizations may have information regarding area groups.
•Local theater groups may use donated furniture for sets and welcome donated props to help defray costs.
•Offer items on Internet-based grassroots organizations such as Freecycle or FreeShare that offer individuals a forum for donating (and receiving) free items, including furniture and household goods. Together, more than 4,300 individual Freecycle or FreeShare communities exist in the United States and around the world. Registration is free.
The recycling of used products requires more time and effort than repurposing, but sometimes is the most efficient way to avoid landfill
disposal. While Bernhardt Design products are designed through the Design for the Environment program to be easily disassembled,
some products must still be deconstructed in order to separate the materials into liked components. Since this can be a physically
challenging process, appropriate safety precautions should be taken.
Typically, up to seven types of components may exist in Bernhardt Design products: wood, composite wood products, metal/aluminum,
plastics, fabric/textiles, polyurethane foam, and electrical. Most municipalities have a recycling program that will accommodate these
materials. Some materials, such as the metal and aluminum, may even be a saleable commodity in some areas.
If the local municipality does not offer recycling services, the following links can provide information on recycling in certain regions and
states.
1 ME, NH, VT, MA, RI, CT: Solid Waste Reduction and Recycling,
2 NY, NJ, PR, VI: Hazardous Waste, Pollution Prevention, Solid Waste
3 PA, DE, DC, MD, VA, WV: Municipal Solid Waste (Recycling), Waste and Chemicals Management Division
4 KY, TN, NC, SC, MS, AL, GA, FL: Waste Management Division
5 MN, WI, IL, MI, IN, OH: Pollution Prevention, Wastes, Solid Waste Program, Waste Minimization
6 NM, TX, OK, AR, LA: Solid Waste Programs, Waste Topics
7 NE, KS, IA, MO: Household Hazardous Waste, Hazardous Waste Program, Solid Waste Program, Underground Storage Tanks
8 MT, ND, WY, SD, UT, CO: Conservation and Recycling, Land and Waste Programs
9 CA, NV, AZ, HI: Recycle City, Solid and Hazardous Waste Programs
110 WA, OR, ID, AK: Hazardous Waste , Waste/Chemicals Mgmt , Pollution Prevention, Recycling, Solid/Municipal Waste
Alabama
Alaska
Arizona
Arkansas
California
Colorado
Connecticut
Delaware
District of Columbia – Washington DC
Florida
Georgia
Guam – US Territory
Hawaii
Idaho
Illinois
Indiana
Iowa
Kansas
Kentucky
Louisiana
Maine
Maryland
Massachusetts
Michigan
Minnesota
Mississippi
Missouri
Montana
Nebraska
Nevada
New Hampshire
New Jersey
New Mexico
New York
North Carolina
North Dakota
Ohio
Oklahoma
Oregon
Pennsylvania
Puerto Rico – US Commonwealth
Rhode Island
South Carolina
South Dakota
Tennessee
Texas
Trust Territories
Utah
Vermont
Virginia
Washington
Washington DC – The District of Columbia
West Virginia
Wisconsin
Wyoming
LEVEL®

LEVEL® is an environmental certification program designed by the Business Institutional Furniture Manufacturers Association (BIFMA) for the commercial furniture industry. In establishing a standard by which products can be measured for their sustainability, BIFMA seeks to reduce confusion in the marketplace with the proliferation of environmental claims and create a "level" playing field for all manufacturers
The level standard applies to products, not companies or facilities. Sustainability is addressed from multiple perspectives, including the materials in the product; the energy, water use, and toxicity of the processes used in manufacturing; the health and safety of the employees; and the social responsibility of the company. A third-party certifier reviews all documentation and conducts an audit of the facilities before certification is granted.
Bernhardt Design has LEVEL 1 certification of wood guest seating and lounge seating, multipurpose and conference tables, and all case goods. For level certification, please go to the level certified section of the appropriate product page or visit levelcertified.org.
SCS Indoor Advantage™
The SCS Indoor Advantage™ program certifies products for low emissions that meet the highest level of Indoor Air Quality Standards for Furniture. For certification, products undergo emissions testing at an independent, accredited laboratory. Furniture products are tested for volatile organic compounds (VOCs), including formaldehyde, in compliance with ANSI/BIFMA M7.1, X7.1, and CA 01350.
Bernhardt Design has a wide assortment of seating, table, and conference products that have achieved Indoor Advantage Gold certification and can contribute to LEED and WELL projects. Certificates for each product are available in the environmental section of the appropriate product page or visit
Certified Green Products Guide.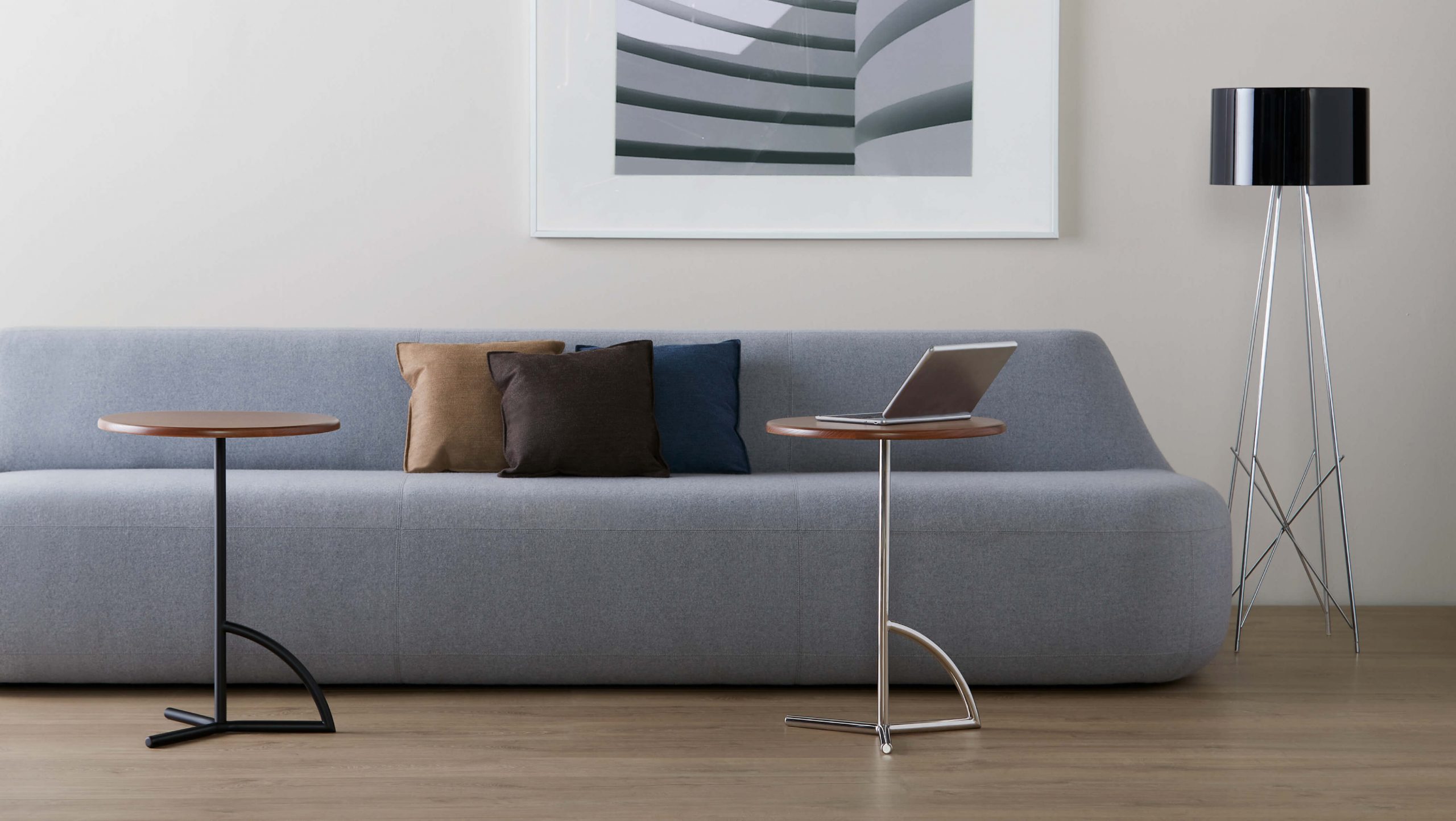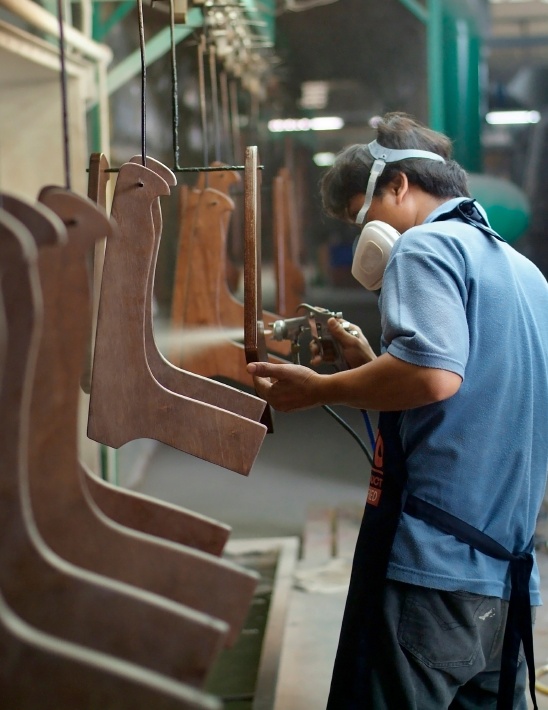 LEED®
The Leadership in Energy Environmental Design (LEED) Green Building Rating System, developed by the US Green Building Council, is a third-party certification program designed to support the worldwide adoption of sustainable green building. LEED approaches sustainability by recognizing performance in five areas of sustainability: sustainable site development, water savings, energy efficiencies, material selection, and environmental quality.
Bernhardt supports the U.S. Green Building Council and the LEED standards. By achieving a number of certifications, Bernhardt offers its customers the ability to work toward achieving LEED credits.
For information on individual products and their potential for LEED points, please contact bgreen@bernhardt.com.