Product Overview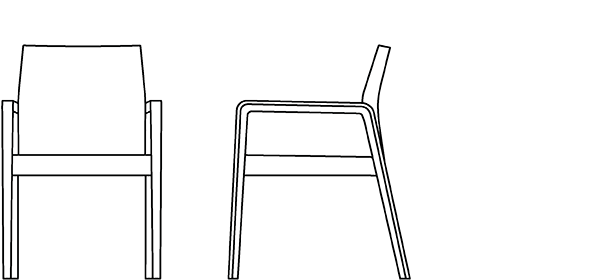 Solid Maple
Upholstered Seat and Back
W221/4" D25″ H32″
Seat Height: 181/4"
Arm Height: 25″
The slender, streamlined appearance of the Helium chair complements virtually any design style or space. Helium's arms and legs merge seamlessly to create support for the chair's body. The sculptural contour of the wood exudes subtle elegance and visual lightness.
Fully upholstered, Helium rests on a solid maple frame available in several finishes.
Following in the footsteps of his sculptor father, Noé Duchaufour-Lawrance has created his own design language of mixed materials, organic forms, and time-honored craftsmanship with an undeniable lens on the future. His studio, Neonata, works across a wide range of creative disciplines and has amassed a diverse body of work with a narrative deeply rooted in nature. Bernhardt Design's ongoing partnership with Noé spans over a decade and has resulted in many of our most well-known pieces.
About Noé Duchaufour-Lawrance