Product Overview
Single Seat Module
Straight Connector
W323/4" D361/4" H281/4"
Seat Height: 17″
Single Seat Module
Left/Right End Facing
W37″ D361/4" H281/4"
Seat Height: 17″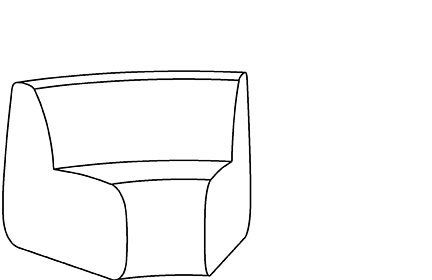 45° Module
Curved Connector
W40″ D375/8" H281/4"
Seat Height: 17″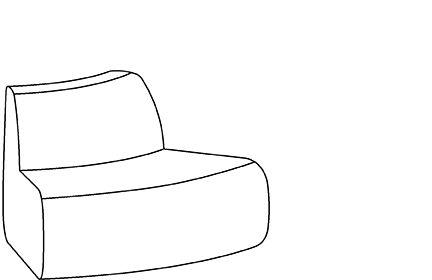 45° Module
Inverted Curved Connector
W453/4" D383/8" H281/4"
Seat Height: 17″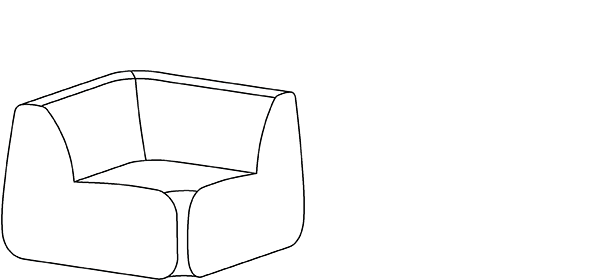 90° Module
Corner Connector
W373/4" D375/8" H281/4"
Seat Height: 17″
90° Module
Corner Connector
W741/4" D411/4" H281/4"
Seat Height: 17″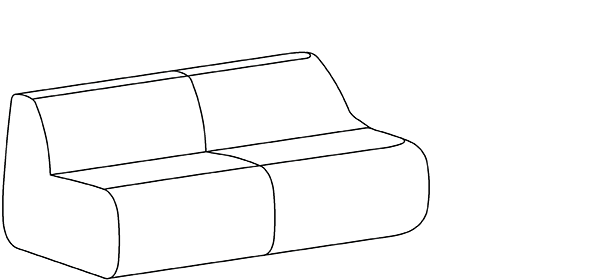 Two-Seat Module
Left/Right End Facing
W69″ D361/4" H281/4"
Seat Height: 17″
Three-Seat Module
Left/Right End Facing
W1001/2" D361/4" H281/4"
Seat Height: 17″
Casino is a modular sofa system that is sleek and streamlined as well as comfortable and welcoming. The strength of the design rests in the subtlety of its shape and the beauty of a singular discreet gesture where the back gracefully blends with the seat.
The collection is comprised of modular pieces that work together to create configurations as diverse as a simple loveseat or as unique as a serpentine sofa.
Each piece includes leveling, non-marring glides.