Product Overview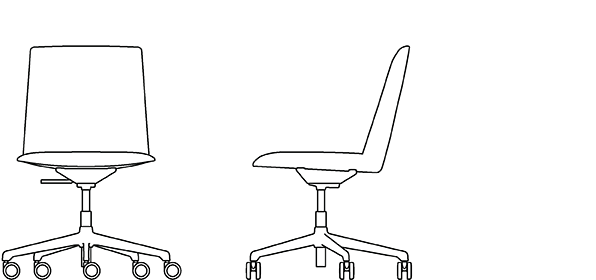 Armless
Adjustable Height
Polished Aluminum or Matte Black Base
W211/4" D24″ H33 – 36″
Seat Height: 163/4 – 193/4"
Arms
Adjustable Height
Polished Aluminum or Matte Black Base
W23″ D24″ H33 – 36″
Seat Height: 163/4 – 193/4"
Arm Height: 241/2 – 271/2"
L.A.M was created by exploring the notion that a chair should serve as an interface between architecture and the human body. The interior of the contemporary L.A.M swivel chair is a soft, curved form.
The refined and gently faceted exterior is not dominating. L.A.M.'s organic seat juxtaposed with the angular back makes it an engaging chair when viewed from any perspective and offers a distinctive visual interest when used in conference and boardroom settings.
L.A.M is available in an armed or armless version with a polished aluminum or matte black finish.
Leather or leather alternative selections feature a saddle stitch accentuating a "V" shape detail on the back.
The five-star base is offered in polished aluminum or matte black powder coat finish and integrates a swivel tilt mechanism and pneumatic lift for adjustable heights.
Finishes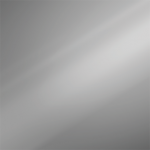 aluminum matte black