Product Overview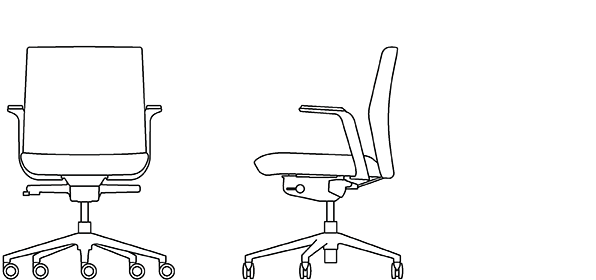 Mid Back
Fixed or Adjustable Height
Upholstered Arm Pads
W27″ D27″ H333/4 – 363/4"
Seat Height: 171/2 – 201/2"
Arm Height: 24 – 27″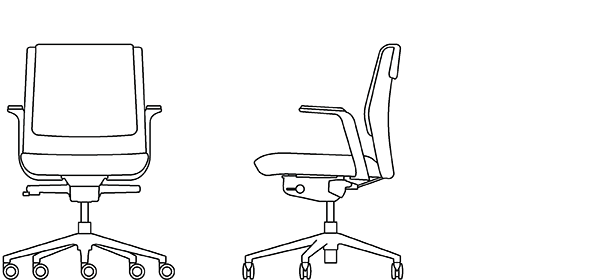 Mid Back, Upholstered Pad
Fixed or Adjustable Height
Upholstered Arm and Back Pads
W27″ D27″ H333/4 – 363/4"
Seat Height: 171/2 – 201/2"
Arm Height: 24 – 27″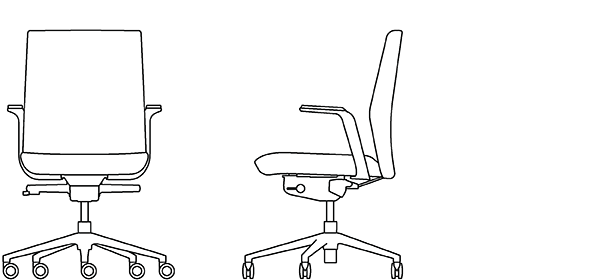 High Back
Fixed or Adjustable Height
Upholstered Arm Pads
W27″ D27″ H363/8 – 393/8"
Seat Height: 171/2 – 201/2"
Arm Height: 24 – 27″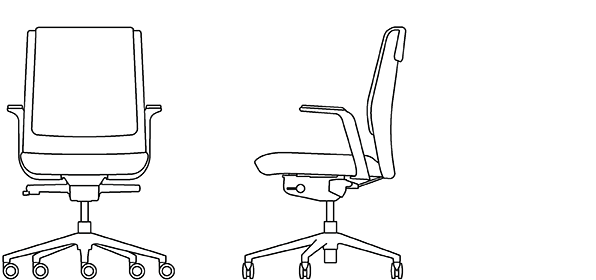 High Back, Upholstered Pad
Fixed or Adjustable Height
Upholstered Arm and Back Pads
W27″ D27″ H363/8 – 393/8"
Seat Height: 171/2 – 201/2"
Arm Height: 24 – 27″
Alta is a swivel work chair, designed with modern simplicity and purposeful details, robust enough for the corporate office, but with a refined aesthetic perfect for any home office. The chair features aerodynamic arms with inset upholstery that rise and turn to cantilever forward as a continuous line.
Alta is available in mid or high-back, and its seat height is offered as fixed or adjustable to ensure personalized comfort and support.
Alta's design addresses the problem of chair arms damaging tables by incorporating a three-inch pneumatic lift, allowing it to fit comfortably under desks and tables without making contact.
With an intuitive swivel-tilt mechanism and dual wheel casters on a polished or matte black powder-coated aluminum base, Alta is also functional.
Adding a tailored leather upholstered back cushion is optional.
Finishes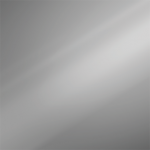 aluminum matte black