Product Overview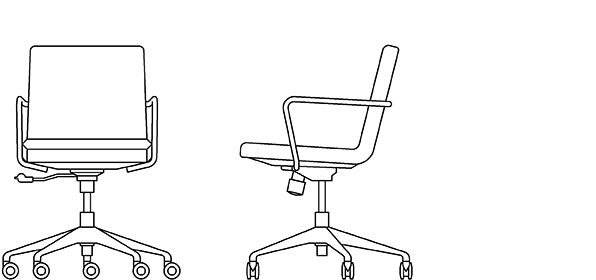 Tubular Arms
Adjustable Height
W25″ D233/4" H321/2 – 35″
Seat Height: 171/2 – 201/2"
Arm Height: 24 – 27″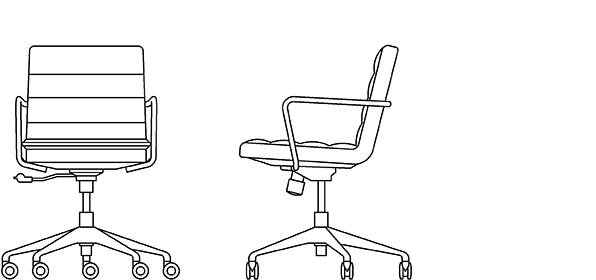 Tubular Arms, Quilting
Adjustable Height
W25″ D233/4" H321/2 – 35″
Seat Height: 171/2 – 201/2"
Arm Height: 24 – 27″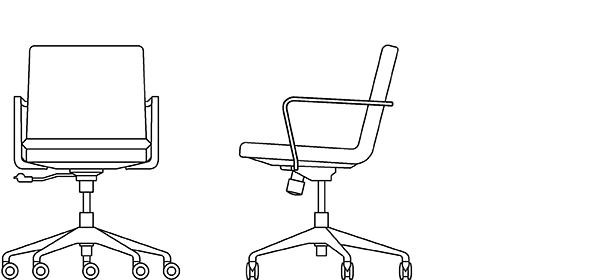 Flat Arms
Adjustable Height
W25″ D24″ H321/2 – 35″
Seat Height: 171/2 – 201/2"
Arm Height: 24 – 27″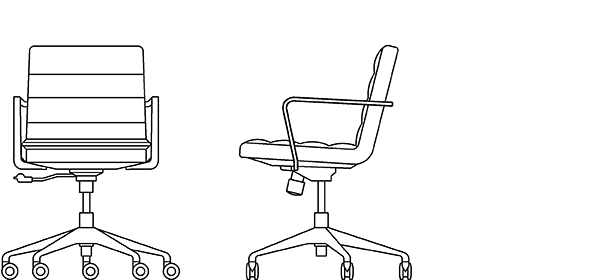 Flat Arms, Quilting
Adjustable Height
W25″ D24″ H321/2 – 35″
Seat Height: 171/2 – 201/2"
Arm Height: 24 – 27″
The Duet swivel is a well-crafted chair that blends seamlessly into its surroundings. Its subtle qualities make it a flexible and functional chair, incorporating the elements of an elegant, larger chair with the footprint of a stacking chair. Duet's design emphasizes two key components: scale and quality. It is suitable for use in breakout, dining, multi-purpose, and conference rooms that have limited space.
Customize the look of Duet by selecting from one of two upholstery offerings: saddle stitching or horizontal quilting.
Arm options include tubular polished chrome, flat polished stainless steel, or matte black.
Duet is supported by a five-star polished aluminum or matte black base with dual-wheel casters.
The chair features a swivel tilt mechanism, offering a two-degree forward pitch, and a pneumatic lift for adjustable heights.
Finishes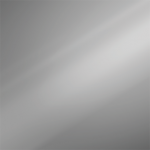 aluminum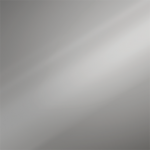 stainless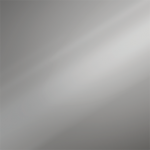 chrome matte black