Product Overview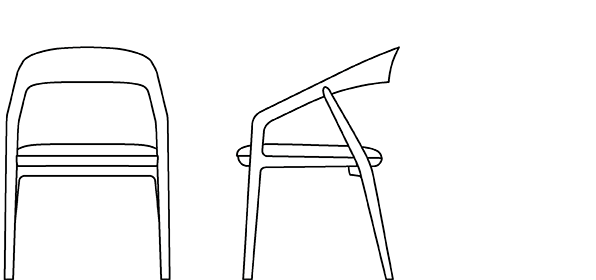 Solid Maple or Walnut
Upholstered Seat
W23″ D221/2" H331/2"
Seat Height: 19″
Seat Height: 237/8" – 291/4"
Eloquently streamlined with refined proportions, the Capri guest chair brings an elevated aesthetic to any area. The chair highlights a fluid form with rounded edges and tapered legs, resulting in a continuous loop with subtle angles and shapes. The alluring design offers a minimalist approach to seating and a modern example of old-world wood craftsmanship.
Capri has an upholstered seat and is available in solid American walnut and maple.
Following in the footsteps of his sculptor father, Noé Duchaufour-Lawrance has created his own design language of mixed materials, organic forms, and time-honored craftsmanship with an undeniable lens on the future. His studio, Neonata, works across a wide range of creative disciplines and has amassed a diverse body of work with a narrative deeply rooted in nature. Bernhardt Design's ongoing partnership with Noé spans over a decade and has resulted in many of our most well-known pieces.
About Noé Duchaufour-Lawrance