Product Overview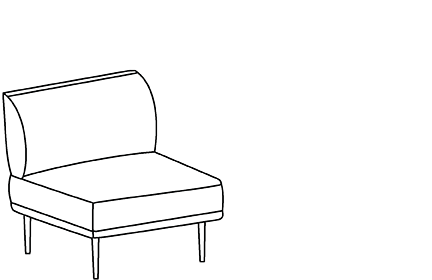 Single Seat Module
Straight Ends Connector
W30″ D311/4" H29″
Seat Height: 161/2"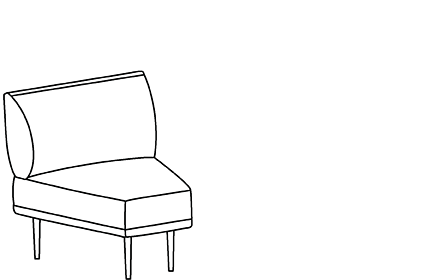 Single Seat Module
Closed Angle Ends Connector
W30″ D311/4" H29″
Seat Height: 161/2"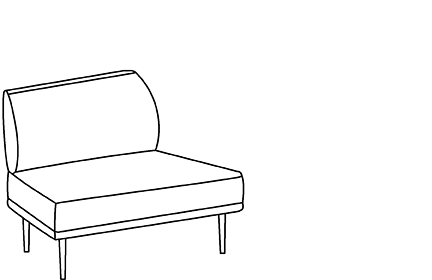 Single Seat Module
Open Angle Ends Connector
W44″ D311/4" H29″
Seat Height: 161/2"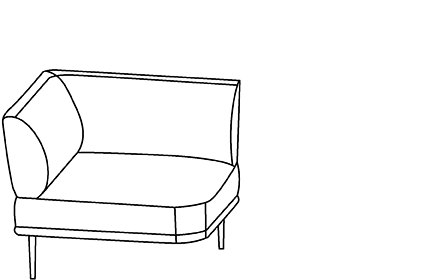 90° Module
Corner Connector
W38″ D38″ H29″
Seat Height: 161/2"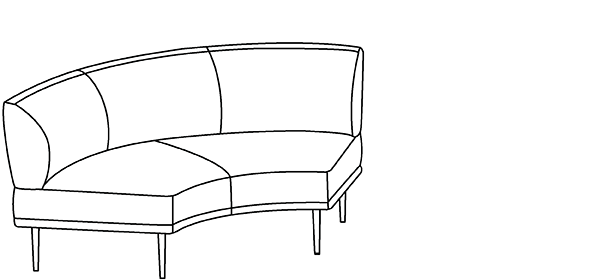 Two-Seat Module
Closed Angle Ends Connector
W77″ D311/4" H29″
Seat Height: 161/2"
Two-Seat Module
Open Angle Ends Connector
W73″ D311/4" H29″
Seat Height: 161/2"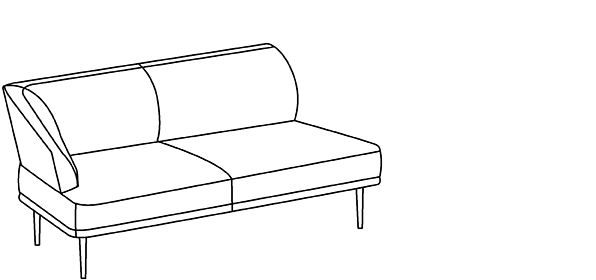 Two-Seat Flared Module
Left/Right Arm Facing
Straight, Open, or Closed Angle End
W66 – 73″ D311/4 – 341/4" H29″
Seat Height: 161/2"
Arm Height: 211/2 – 29″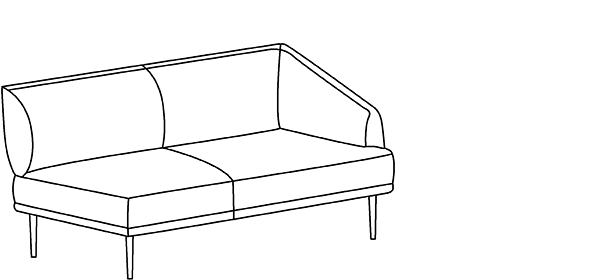 Two-Seat Non-Flared Module
Left/Right Arm Facing
Straight, Open, or Closed Angle End
W66 – 73″ D311/4" H29″
Seat Height: 161/2"
Arm Height: 211/2 – 29″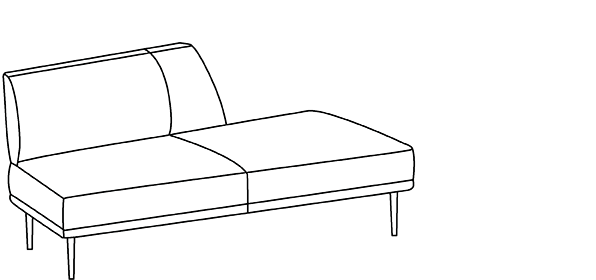 Two-Seat Flared Module
Left/Right Facing Armless
Straight, Open, or Closed Angle End
W66 – 73″ D311/4 – 341/4" H29″
Seat Height: 161/2"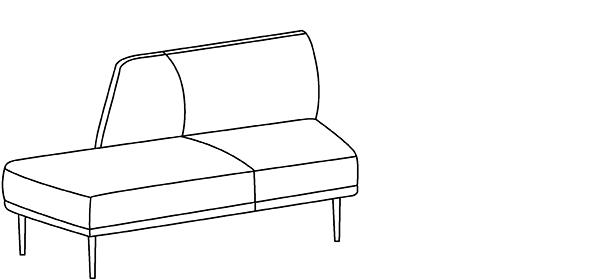 Two-Seat Non-Flared Module
Left/Right Facing Armless
Straight, Open, or Closed Angle End
W66 – 73″ D311/4" H29″
Seat Height: 161/2"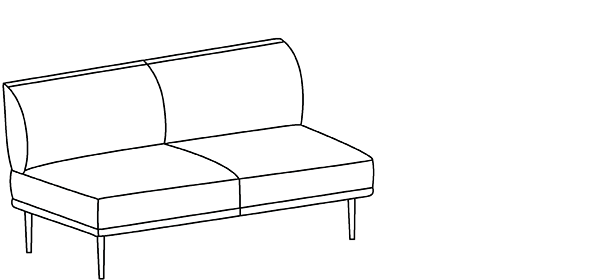 Two-Seat Module
Armless
Straight, Open, or Closed Angle Ends
W60 – 74″ D311/4" H29″
Seat Height: 161/2"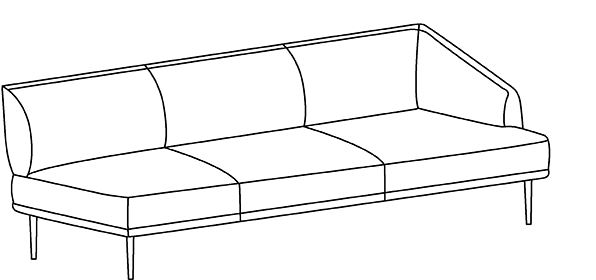 Three-Seat Flared Module
Left/Right Arm Facing
Straight, Open, or Closed Angle End
W96 – 103″ D311/4 – 341/4" H29″
Seat Height: 161/2"
Arm Height: 211/2 – 29″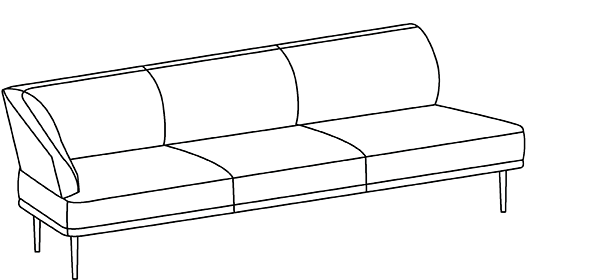 Three-Seat Non-Flared Module
Left/Right Arm Facing
Straight, Open, or Closed Angle End
W96 – 103″ D311/4" H29″
Seat Height: 161/2"
Arm Height: 211/2 – 29″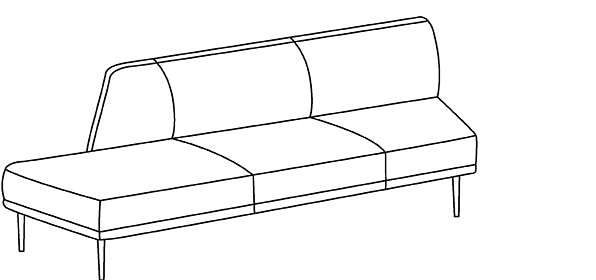 Three-Seat Flared Module
Left/Right Facing Armless
Straight, Open, or Closed Angle End
W96 – 103″ D311/4 – 341/4" H29″
Seat Height: 161/2"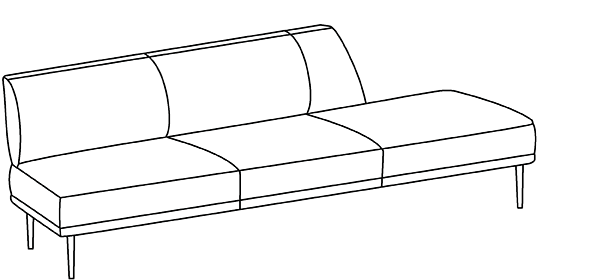 Three-Seat Non-Flared Module
Left/Right Facing Armless
Straight, Open, or Closed Angle End
W96 – 103″ D311/4" H29″
Seat Height: 161/2"
Three-Seat Module
Armless
Straight, Open, or Closed Angle End
W90 – 103″ D311/4" H29″
Seat Height: 161/2"
Mirador is a modular seating collection comprised of interchangeable units enabling unlimited configurations. Its sloped arms and softly curved back cushions invite you to sit and enjoy.
The collection includes sofas and benches to modular configurations that include armed and armless versions.
Sofa and settee modules are available with flared or non-flared seat corners and straight, open, or close-angled backs.
The sofa's cushioned seat, back, and arms are detailed with double topstitching around the perimeter.
Mirador rests on a polished cast-aluminum frame with levelers and non-marring glides.
Finishes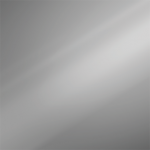 aluminum