Product Overview
Lounge Module
Armless
W323/4" D371/4" H283/4"
Seat Height: 16″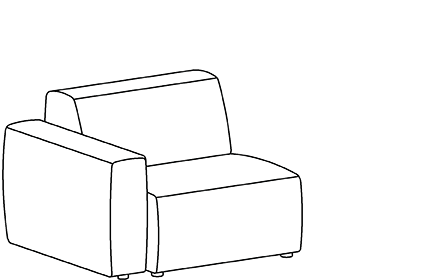 Single Seat Module
Left Arm Facing
W407/8" D371/4" H283/4"
Seat Height: 16″
Arm Height: 23″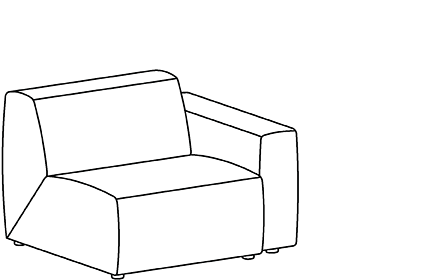 Single Seat Module
Right Arm Facing
W407/8" D371/4" H283/4"
Seat Height: 16″
Arm Height: 23″
90° Connector Module
Armless
W381/2" D381/2" H283/4"
Seat Height: 16″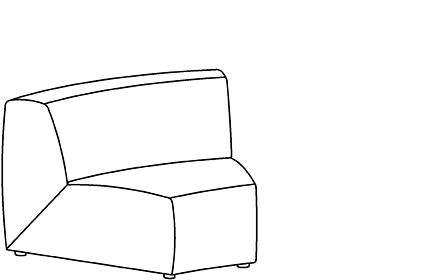 45° Connector Module
Armless
W451/2" D40″ H283/4"
Seat Height: 16″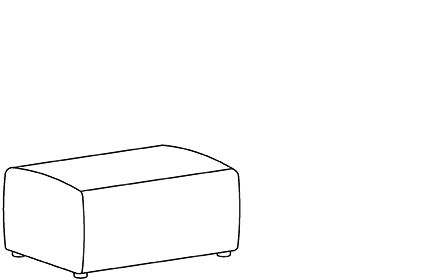 Ottoman
Glides
W32″ D231/2" H151/4"
Seat Height: 151/4"
The Valentina modular sofa system is comprised of six simple pieces that may be arranged and re-arranged in limitless configurations to accommodate the spatial requirements of a room. The collection includes modules with arms, an armless element, a 90-degree square corner, a 45-degree curve, and an ottoman.
Each piece has three distinct elements: the seat and back, the side panels, and a generous welt cord that traces the perimeter. By mixing color and texture between the three elements, the designer can easily personalize each sofa within a space.
Ideal seating comfort is achieved by combining layers of multi-density foam with an integrated system of coil springs.
The seating modules are fully upholstered with leveling, non-marring glides, and all necessary connecting brackets are pre-installed.