Product Overview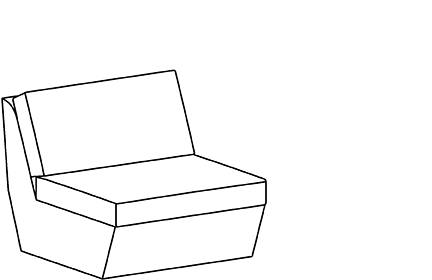 Single Seat Module
Straight Connector
W305/8" D355/8" H29″
Seat Height: 161/2"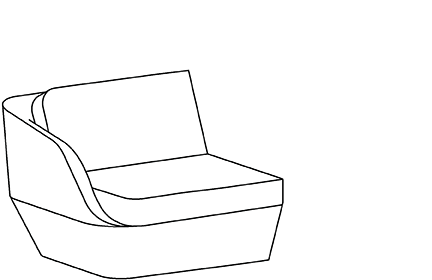 Single Seat Module
Left/Right Arm Facing
W351/8" D355/8" H29″
Seat Height: 161/2"
Arm Height: 231/4"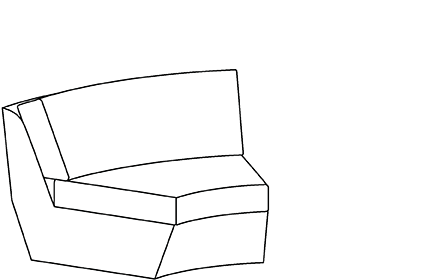 45° Module
Curved Connector
W453/4" D375/8" H29″
Seat Height: 161/2"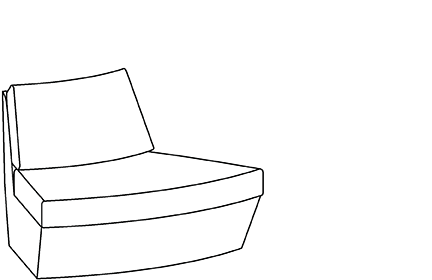 45° Module
Inverted Curved Connector
W45″ D371/2" H29″
Seat Height: 161/2"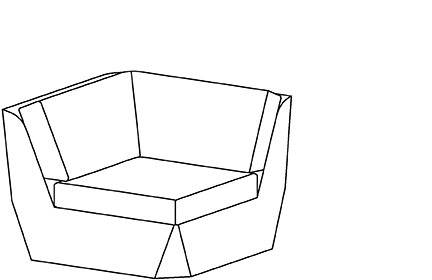 90° Module
Curved Connector
W355/8" D355/8" H29″
Seat Height: 161/2"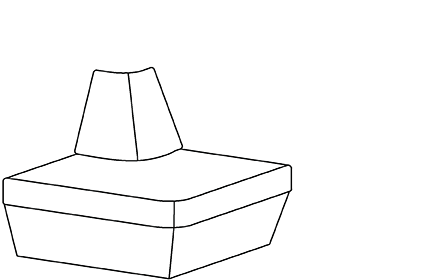 90° Module
Inverted Corner Connector
W355/8" D355/8" H29″
Seat Height: 161/2"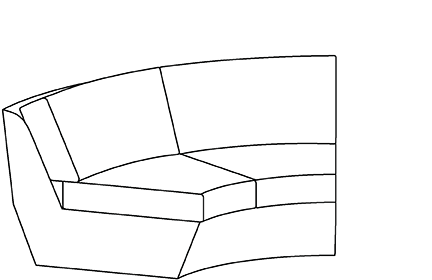 67.5° Module
Curved Connector
W651/4" D391/4" H29″
Seat Height: 161/2"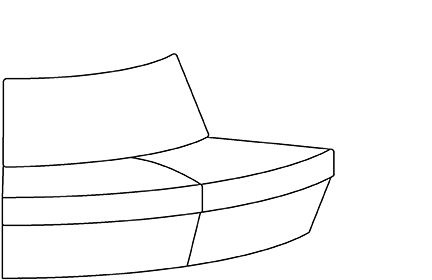 67.5° Module
Inverted Curved Connector
W651/4" D391/4" H29″
Seat Height: 161/2"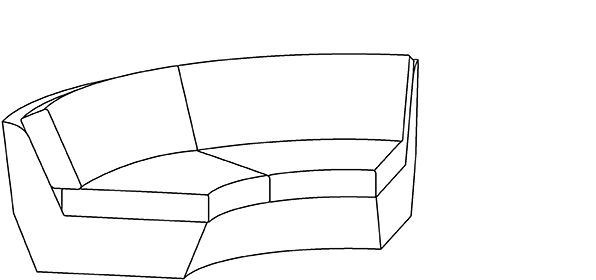 90° Module
Curved Connector
W833/4" D421/8" H29″
Seat Height: 161/2"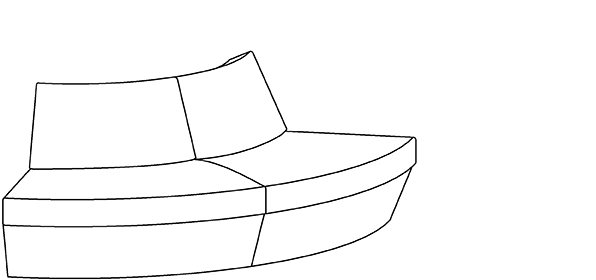 90° Module
Inverted Curved Connector
W83″ D421/2" H29″
Seat Height: 161/2"
Two-Seat Module
Left/Right Arm Facing
W653/4" D355/8" H29″
Seat Height: 161/2"
Arm Height: 231/4"

Three-Seat Module
Left/Right Arm Facing
W961/4" D355/8" H29″
Seat Height: 161/2"
Arm Height: 231/4"
Just as a great film perfects the art of building and balancing tension to draw us in, so does Cinema. The sleek and formal exterior of Cinema turns gracefully at the corners to cradle loosely attached cushions. Cinema's solid mass is tempered by a beveled footprint that appears to hover above the floor.
The Cinema seating collection comprises sixteen fully upholstered units that can be combined to form a myriad of arrangements, from a basic sofa to undulating forms for large open spaces.
Remarkably crafted details include intricate topstitching on both the interior and exterior of each piece.
Fully upholstered, Cinema is housed on leveling, non-marring glides.