Product Overview
Casters
Quilted Seat
W21 – 25" D21 – 25" H171/8"
Seat Height: 171/8"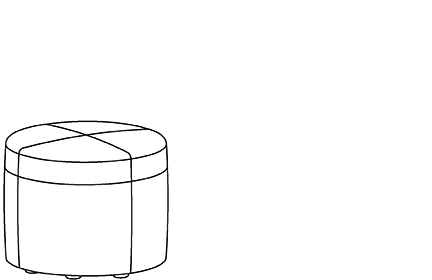 Glides
Quilted Seat
W21 – 25" D21 – 25" H17"
Seat Height: 17"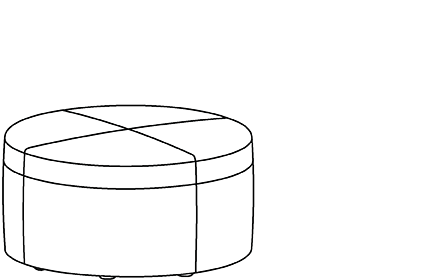 Glides
Quilted Seat
W31 – 37" D31 – 37" H16"
Seat Height: 16"
Elevation is a modular system of benches, ottomans, and tables that integrate an artful blend of wood, metal, and upholstery. Offering sculptural appeal with geometric shapes and subtly curved silhouettes, the collection achieves an appropriate balance.
Four round ottomans ranging in size from 21" to 37" feature a quilted upholstery seat.
Elevation ottomans are available stationary with non-marring glides or mobile with concealed casters.