Product Overview
Self-Return Swivel
Polished Stainless Steel Base
W33″ D333/8" H34″
Seat Height: 137/8"
Inspired by nature's curves, Vika's undulating shape recreates an ever-changing landscape alive with motion. The beauty of the design rests on the movement of the exterior line as it loops around the chair, appearing as effortless and spontaneous as it would in nature. The gentle radius of the back creates a feeling of privacy without inhibiting conversation and the fiberglass shell allows subtle movement and enhances comfort.
Vika is available in two versions: a high gloss white fiberglass exterior shell with a fabric or leather interior or a fully upholstered exterior and interior model.
Vika is equipped with a 4-star polished stainless-steel base with a self-returning swivel.
Finishes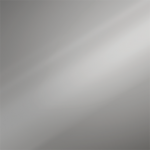 stainless